Following our trip to the West Coast, Heiko and I spent 6-7 January on the Cape South Coast.
Rooi-Els
Our first stop was Rooi-Els where we found Orange-breasted Sunbird, Familiar Chats, Cape Siskins, Grassbird, and other species. Fortunately we also found Cape Rockjumpers – 2 or 3 were hopping around the slopes and occasionally chasing each other. We enjoyed watching them for 20 minutes or so.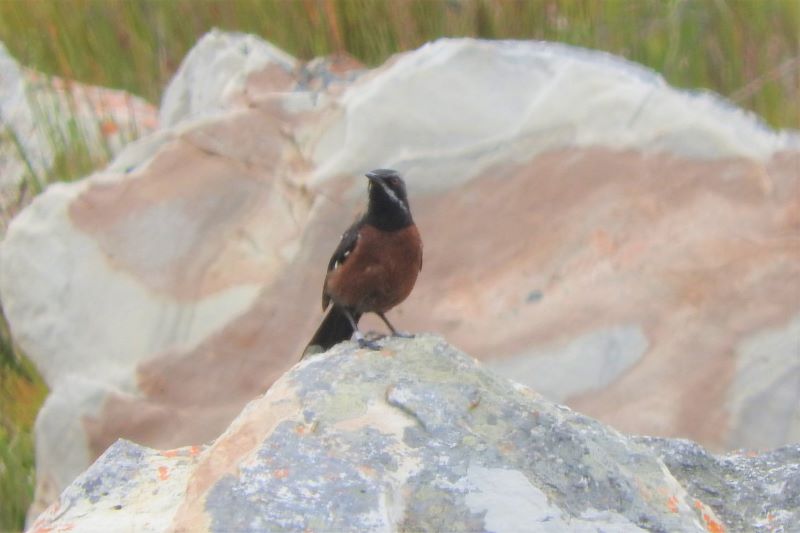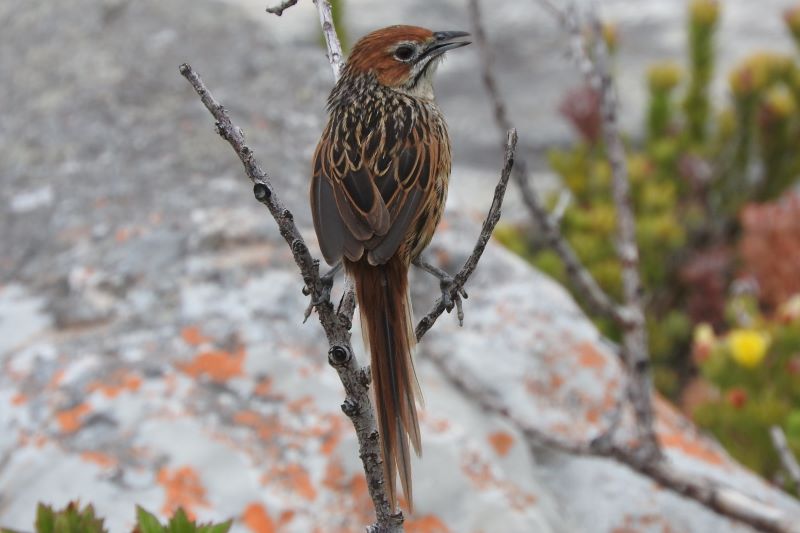 Harold Porter Botanical Gardens
Our next stop was Harold Porter Botanical Gardens in Betty's Bay, where we ticked Paradise Flycatcher, Black Sawwing Swallow, Cape Canary, Bar-throated Apalis, Cape Batis, Speckled Mousebird, and others.
We drove to De Mond Nature Reserve, where we spent the afternoon birding. En route we saw many Common Buzzards, some Black Kites, and other birds. We also saw a Yellow Mongoose.
De Mond Nature Reserve
De Mond Nature Reserve was full of the usual waders, including Curlew Sandpiper, Little Stint, Greenshank, Ringed Plover, Kittlitz Plover, and we also added White-fronted Plover to our list. Terns included Caspian, and Swift. There was a single Black Oystercatcher and Greater Flamingo. Aerial foragers were Barn Swallow and White-rumped Swift.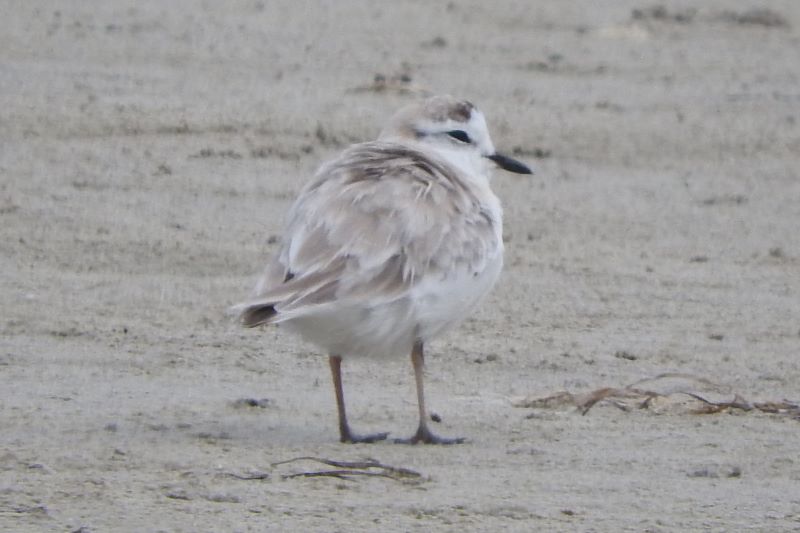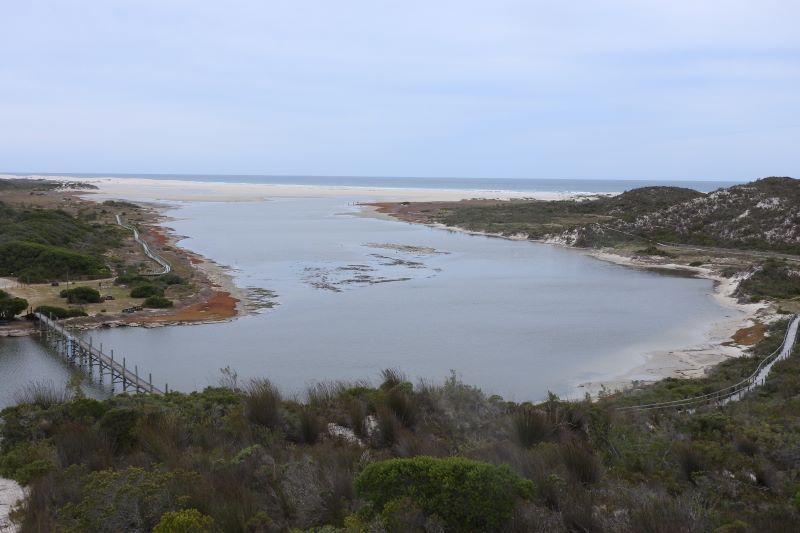 De Mond road to Bredasdorp
Leaving De Mond we found Denham's Bustard, first a male, and a bit further a female. We had a very pleasant stay in Bredasdorp. Common garden birds included Cape and House Sparrow, Cape Robin-chat, and Red-faced Mousebird.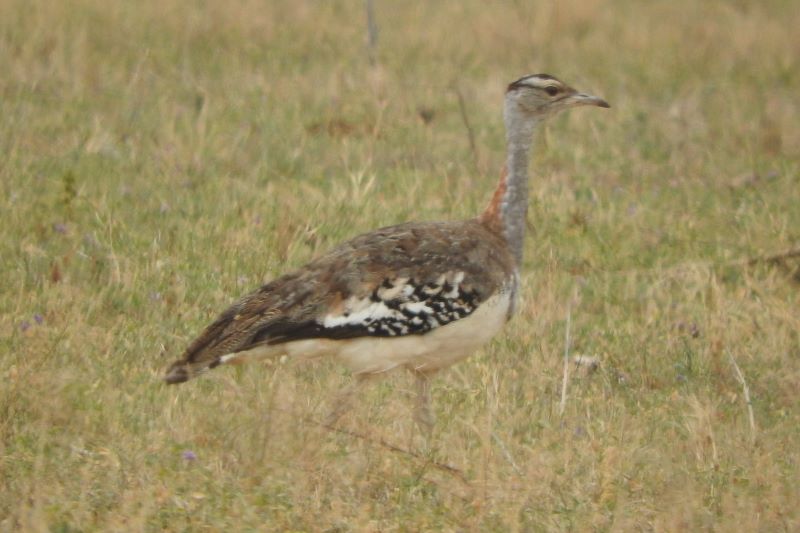 Bredasdorp to De Hoop
Along the way to De Hoop lots of birds were seen: Blue Cranes, Red-capped Lark, variety of waterbirds at a small dam. Two special birds were added – Southern Black Korhaan and Wattled Starling (with Pied Starling).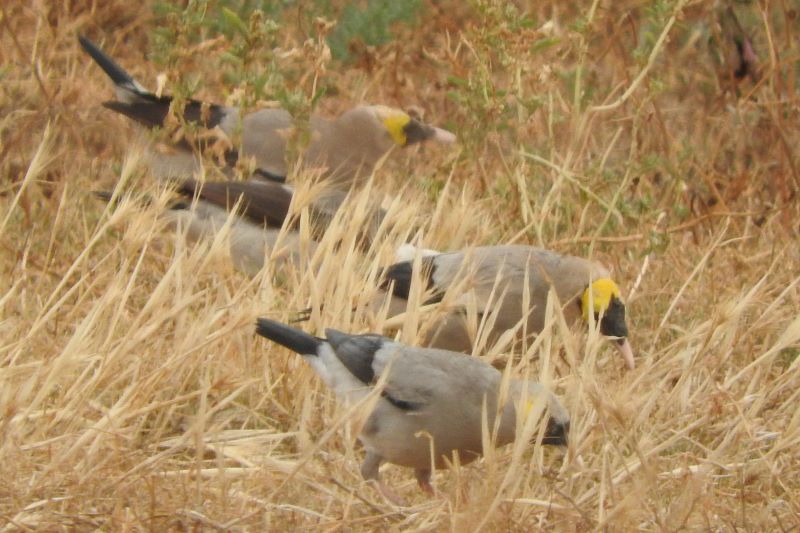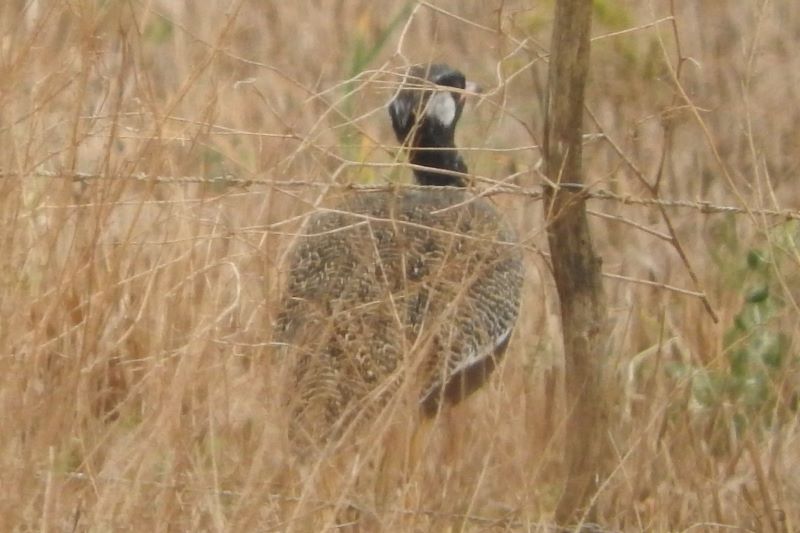 De Hoop Nature Reserve
In De Hoop Nature Reserve we spent the morning overlooking the scenic river near the Visitor's Centre. A flock of White Pelicans arrived one by one, spectacularly landing on the water below us. Other waterbirds included Avocets, Black-winged Stilts, ducks, Ruff and other waders, and Great Crested Grebe.
We added Southern Tchagra, Long-billed Crombec, Hamerkop and other species on the river walk. Two young Spotted Eagle-Owls entertained us under the fig trees.
The long road home
As we left De Hoop, Heiko spotted a group of Cape Vultures sitting in a field. We had run out of time to visit Potberg, so this was a fortunate addition to our list. On the farm road to the N2, we recorded more larks, Cape Crow, and other birds, including 3 pairs of Karoo Korhaan. Along the N2 our final new bird was an adult African Harrier-Hawk soaring above.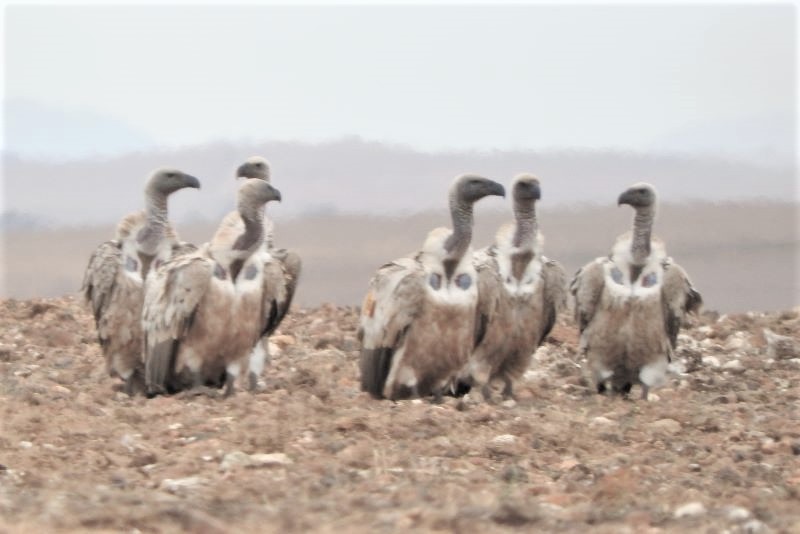 To see amazing Cape South Coast birds, book a birding trip with Birds4Africa !