A two day trip (2-3 January) up the West Coast from Cape Town was a great way to start 2020!
Dolphin Beach Pans
Our first stop for Heiko and I was Dolphin Beach Pans where specials included African Jacana and Wood Sandpiper showing very well. The common waterbird species were present including Glossy Ibis, Greater Flamingo, Common Greenshank and Black-winged Stilt. There were many aerial foragers like White-throated Swallow, Greater Striped-Swallow, Brown-throated Martin, Little Swift and Alpine Swift.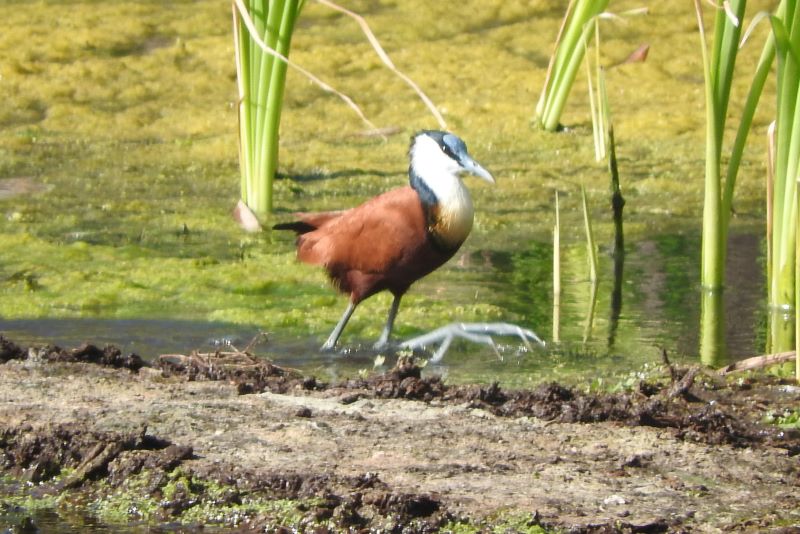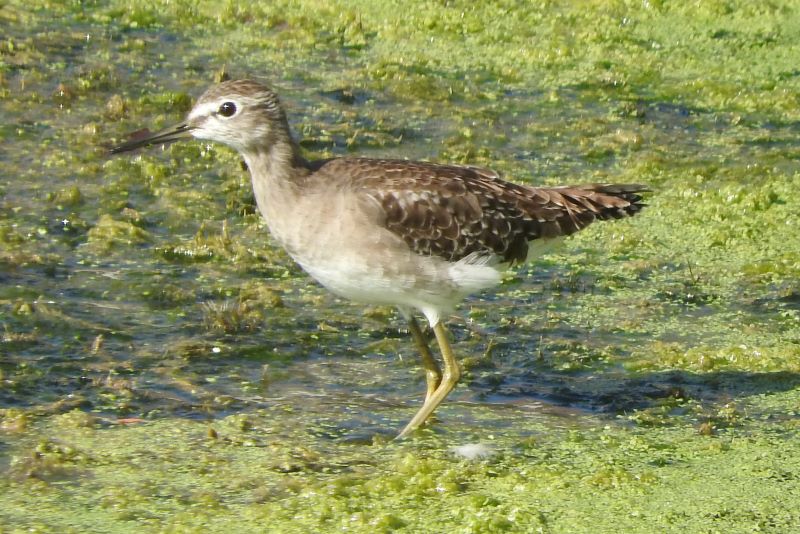 West Coast National Park
We then spent the afternoon in the West Coast National Park. At Abrahamskraal hide we noted Black Crake, plus more common waterbirds like Spoonbill, Purple Swamphen, and many Yellow Canaries coming to drink (as well as Namaqua Dove, Cape Bunting and other species). Driving in the park we had great views of a Black Harrier quartering over the fynbos – Rock Kestrel and Black Kite were also seen.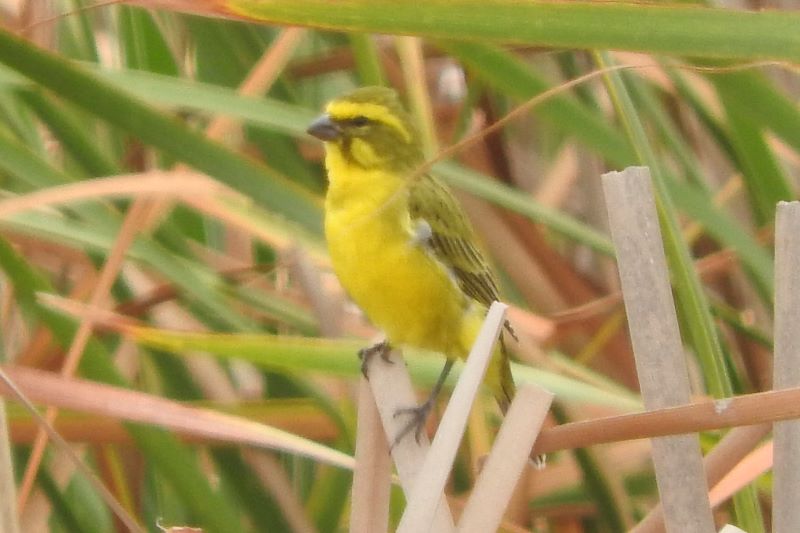 We spent some time at all the lagoon hides: 2 at Geelbek, and Seeberg. Waders included many Curlew Sandpipers, Little Stints, Ringed Plovers, Whimbrel, and Turnstone. For first time visitors it was great to see local waders like Three-banded Plover, Kittlitz's Plover, and Chestnut-banded Plover. Between pans gave more fynbos birds like Karoo Scrub-Robin, White-throated Canary, and Pearl-breasted Swallow.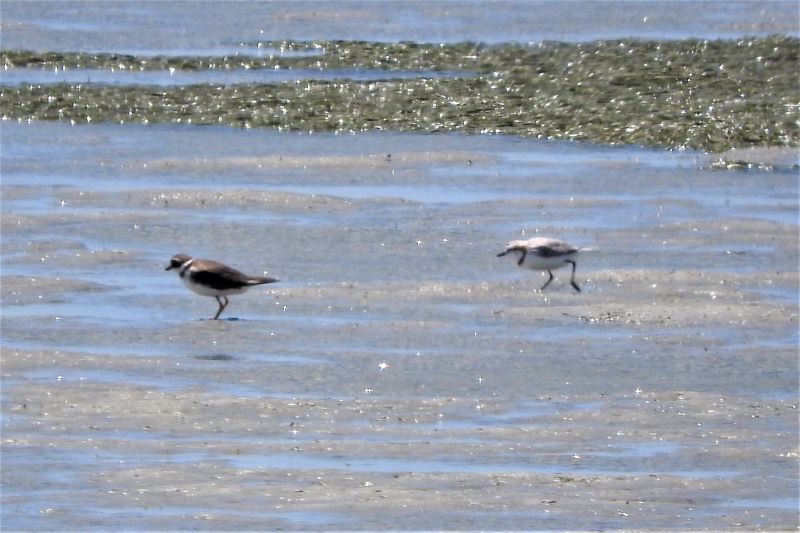 Velddrif
We stayed near the mouth of the Berg River in Velddrif. A really great place to observe birds while having drinks or meals at the riverside restaurant. Evening and morning birding produced a Common Sandpiper, Grey-headed Gull, Black-crowned Night Heron, Pied Kingfishers, terns, cormorants, and more. The usual spectacle of thousands of Cape Cormorants flying inland to roost in the evening, and out to sea to forage in the morning did not fail to impress.
We spent the morning birding in Velddrif. At the Riviera wetlands we observed Caspian Tern,  Little Egret, a wide variety of waders and other birds, and a Grey Heron swallowing a fish. At the entrance to Cerebos we saw Black-necked Grebe, Bokmakierie, and Southern Red Bishop still in breeding plumage, amongst other species.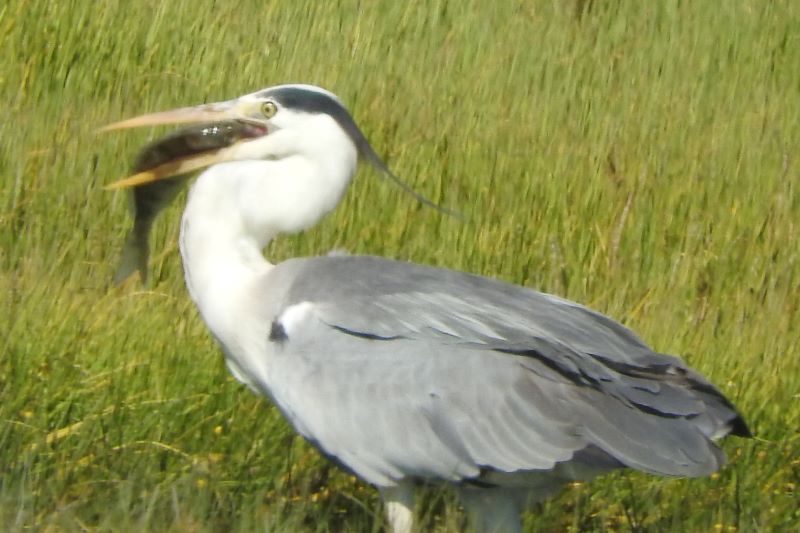 Fynbos sites – back to Cape Town
On our way back to Cape Town we stopped at two sites. The fynbos at the West Coast Fossil Park included Rock Martin, Grey-backed Cisticola, Acacia Pied Barbet, and Karoo Scrub-Robin. At Tienie Versfeld Nature Reserve we recorded Red-capped Lark, Thick-billed lark, Cape Longclaw, Crowned Plovers, and Capped Wheatear. A very out-of-place White Pelican flew over the dry grassland. At Silverstroomstrand we found 3 raptors perched on poles – Common Buzzard, Black-Winged Kite and Rock Kestrel.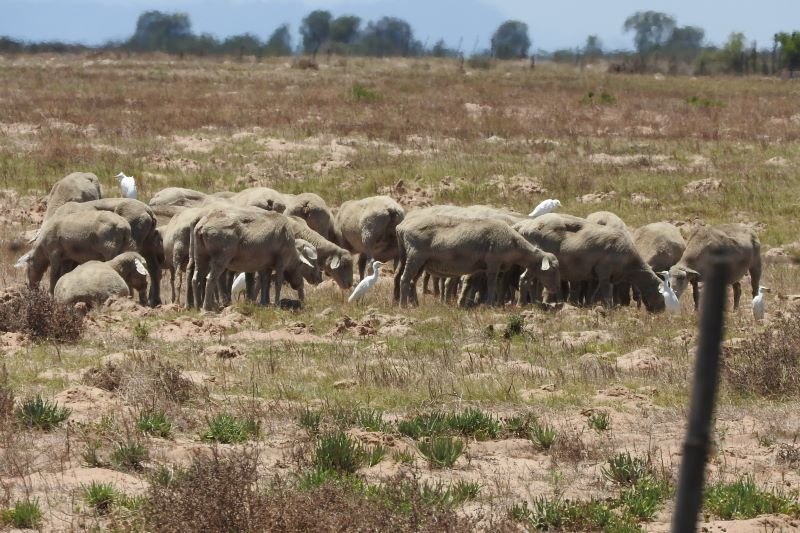 To see amazing West Coast birds, book a birding trip with Birds4Africa !
"