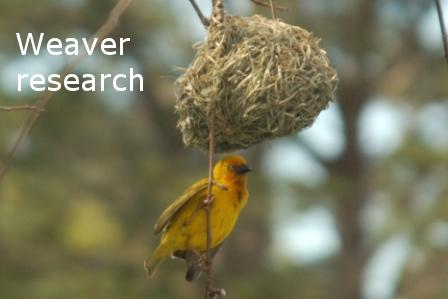 Dieter's weaver research is based on field work (bird ringing, breeding studies, field trips), citizen science data (PHOWN – see below), and meta-analyses of published data. Many of the results are mentioned at Weaver Watch.
PHOWN– PHOtos of Weaver Nests
PHOWN is a Virtual Museum, citizen science project at the University of Cape Town, to collect and monitor breeding distributions and colony sizes of weaver birds globally.
To take part, register and upload records here (read the "How to" pdf for help).