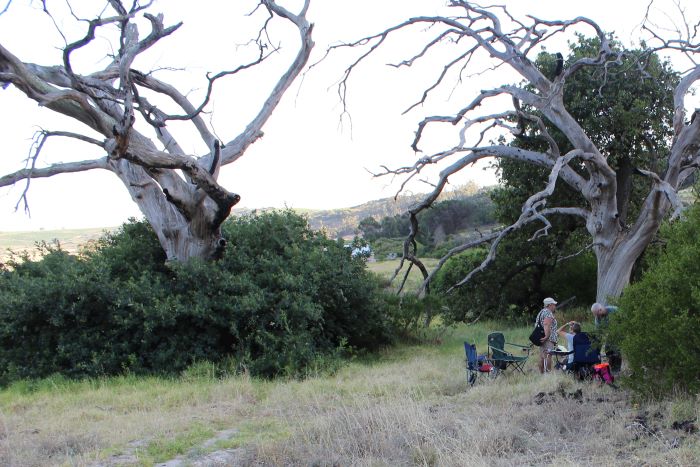 Fynbos Estate, near Malmesbury in the Western Cape, has a variety of good sites for bird ringing. One of the best sites for diversity is along a road between a fynbos patch and a row of trees on a drainage line. On a recent ringing expedition here, we had our ringing table near a large dead tree (caused by a 2011 mountain fire). A wide variety of birds perch in the tree, and we could enjoy watching these while ringing. At least 4 Cardinal Woodpeckers visited the tree regularly, displaying, chasing, hammering and calling.
Birds seen in the tree: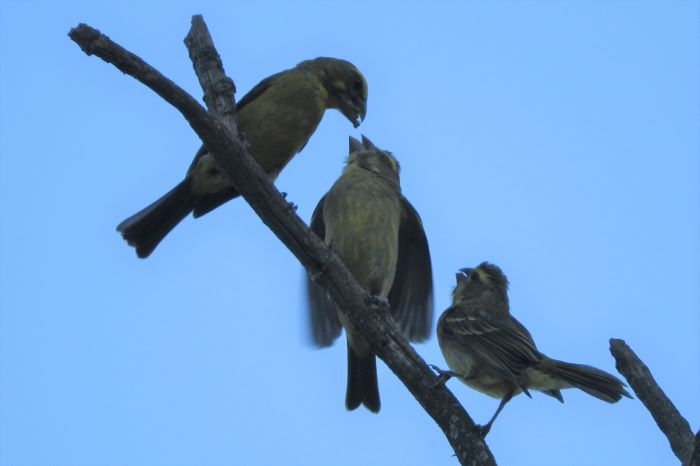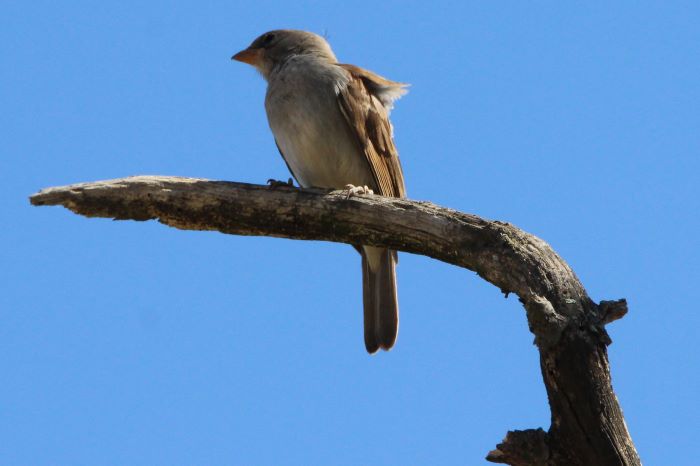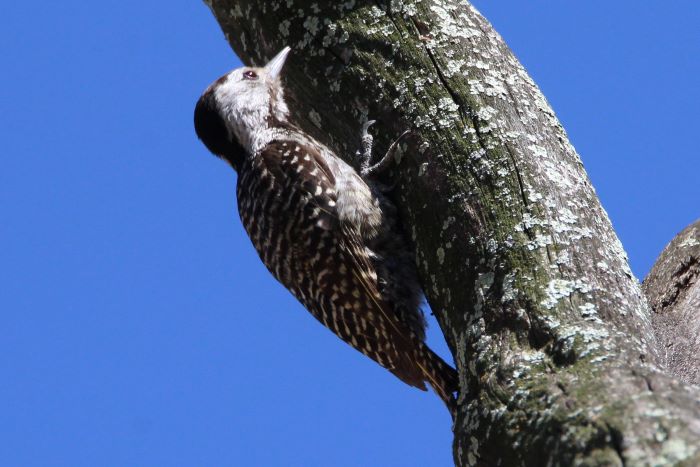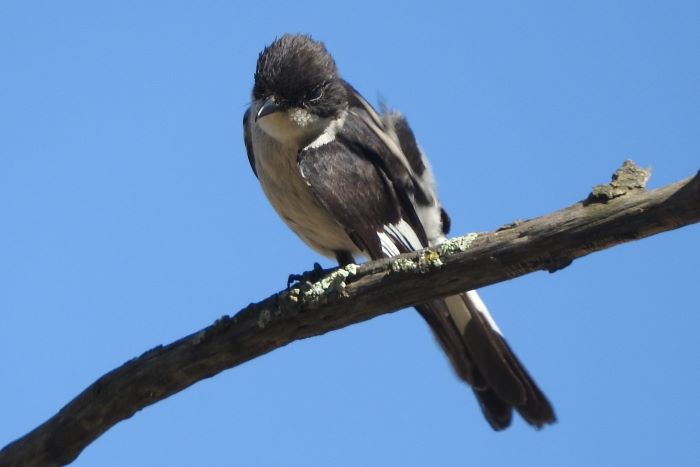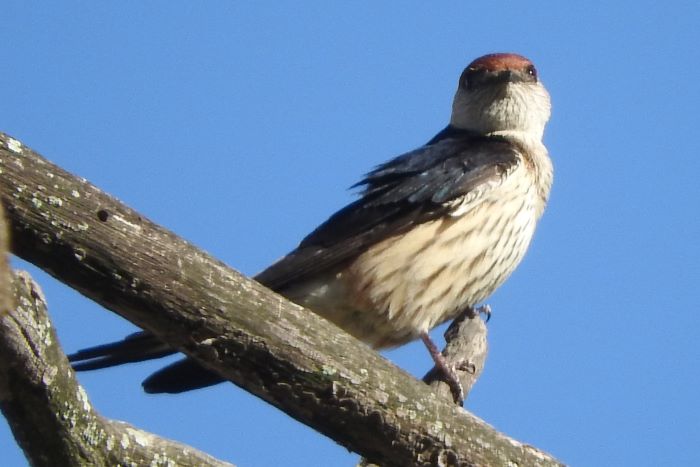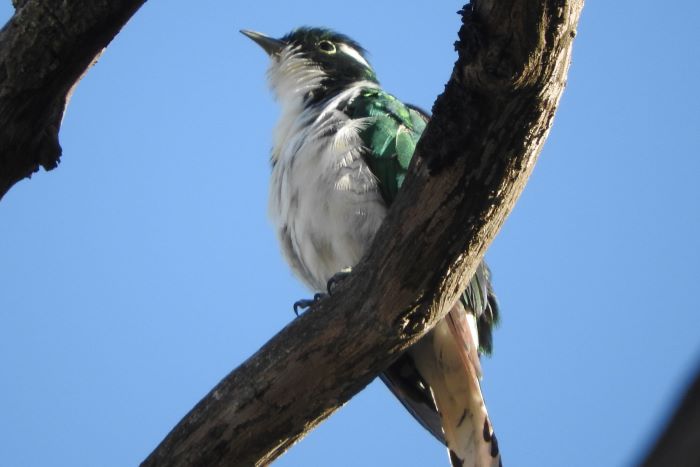 Black Sawwing Swallows flew past but were not seen to perch here. Also seen in the tree on previous trips were Fork-tailed Drongos.
We decided to put two nets at the tree to catch the woodpeckers and other interesting species. The nets were put at 3 poles height, instead of the usual two poles.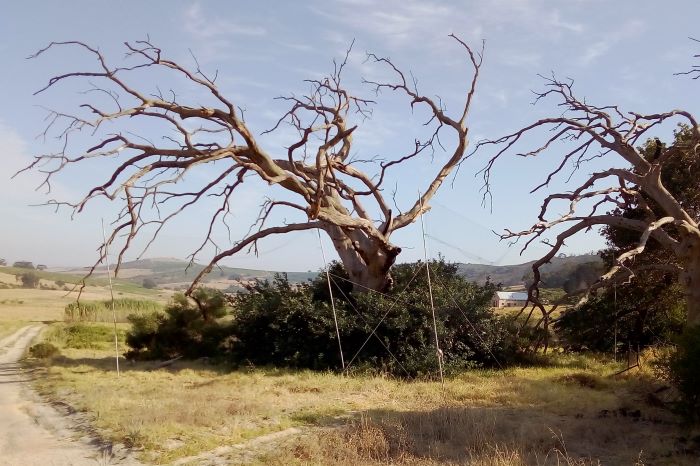 The nets were open for 3 mornings. All we caught was quite a few weavers flying past, but none of the other interesting species! We did at least catch and ring a Cardinal Woodpecker, although it was caught in nets at the reeds! This also happened on a previous trip!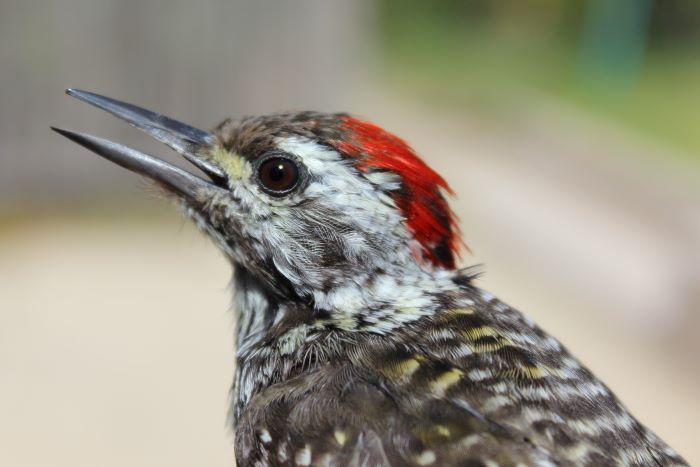 But we will try again. Next time we will put the nets even higher!