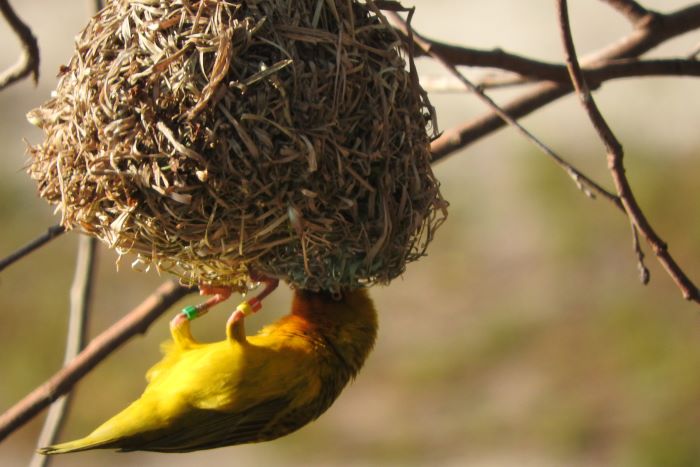 On 18 October 2014 I ringed a juvenile Cape Weaver at the wetland at Diep River (Elfindale) in Cape Town, caught with 44 other birds that morning.
A year later it was recaptured at Die Oog Bird Sanctuary (2 km away)  as an immature male, and this is where this bird decided to stay. For the next 4 years this male has held a territory in the colony of Cape Weavers in some poplar trees. In 2017 male CV58749 was given colour rings when recaptured. It has been resighted or recaptured several times, including a sighting today. It was not recorded in 2019, but it was most likely present but not searched for sufficiently.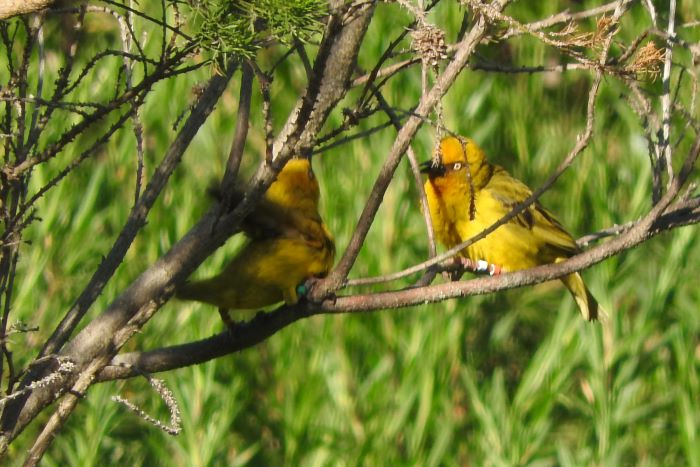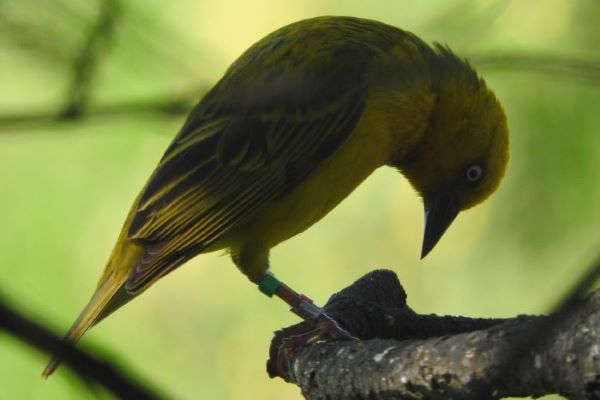 The Die Oog colony
The Die Oog poplar colony has been photographed in most years for the last 17 years (since 2003). From 2013 to 2015 a Hadeda pair nested near the Cape Weavers. In 2015 there was also a small colony of Reed Cormorants that nested in association with the weavers and  Hadeda. This colony also featured in a detailed study by Bailey et al. (2016), looking at nest material collection  versus territory within the colony, by individual males. Nests are currently all in the poplar trees, but in previous years some nests were on the island and in the willow trees around the lake.