Rondevlei has five bird hides and two look-out towers, making it an excellent site for bird watching and photography.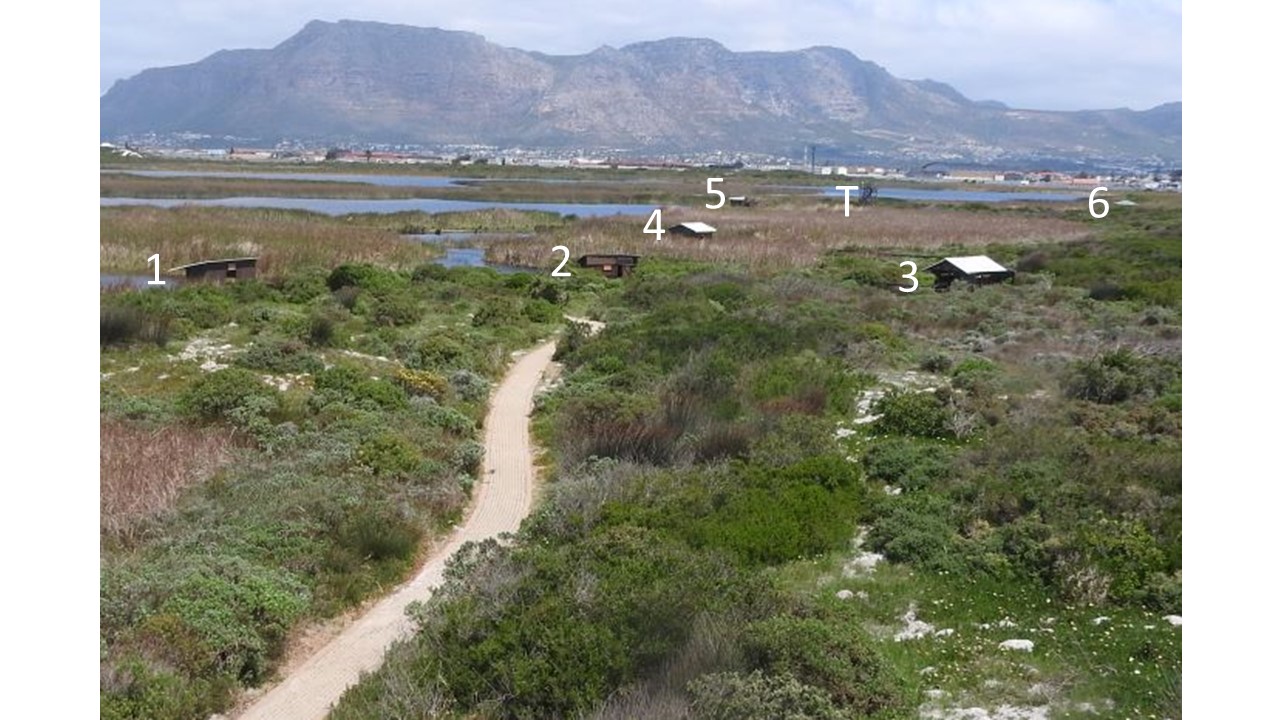 After entering Rondevlei, a path takes you to the first look-out tower providing wonderful vista views, and a small chance of seeing the resident hippos further out in the lake. Towards the water's edge is a restaurant (non functioning) but it is worth stopping on the the veranda to look for birds on the water or on a bank.
Walking south along the path there are 6 bird hides, named after ornithologists and conservationists (stories of the bird hide names are here).
Bird hide 1 – Jerry & Mariette Broekhuysen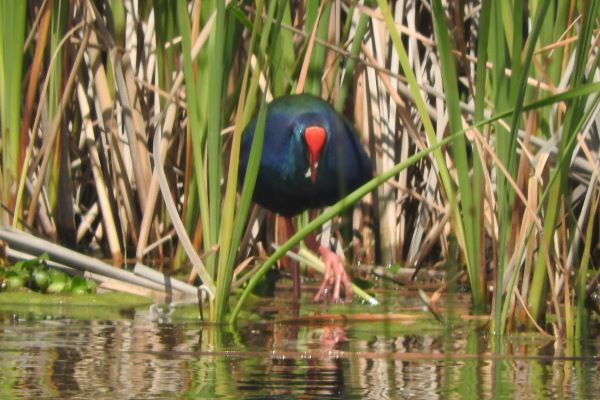 Bird hide 2 – Ernest Middlemiss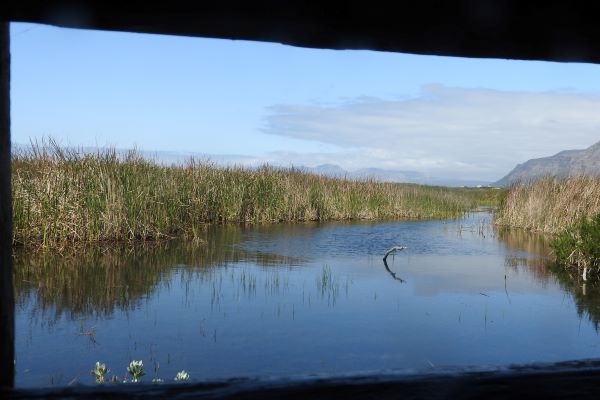 Bird hide 3 – Howard Langley
This hide crosses a stream and one has views on both sides of the walk-through hide. Usually not too many birds here, but certainly birds do pass by here.
Bird hide 4 – PatricK Wheeler
This hide views open water with a bank on the far side that is favoured for resting by a variety of waterbirds through the day.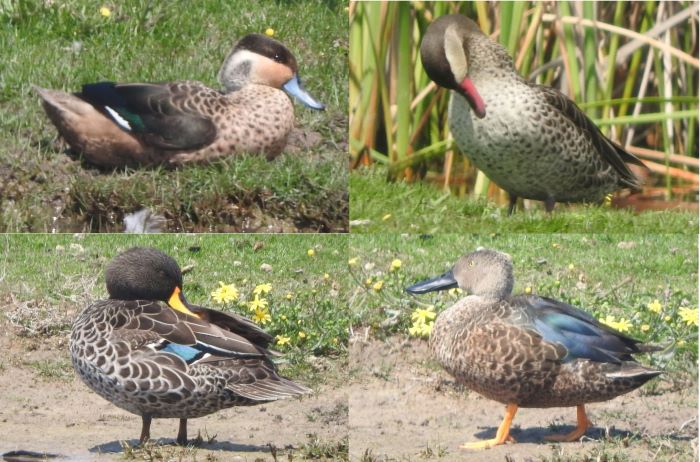 Bird hide 5 – Jack & Marjorie Winterbottom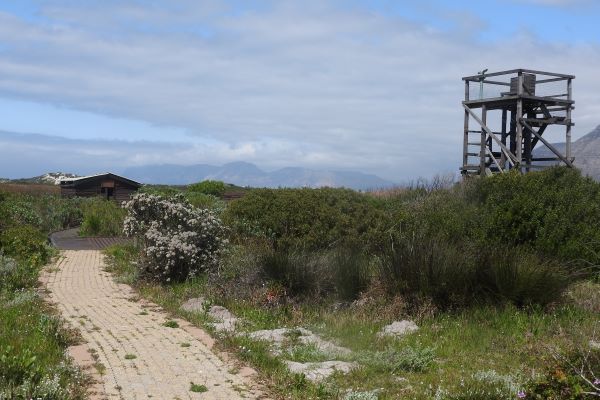 Bird hide 6 – Frank & Phyllis Scotto
The furthest hide looks onto open water and a sand bank in the water that also attracts a variety of waterbirds that rest here at different times. Species include gulls, cormorants and darters, spoonbills, egrets, and pelicans.