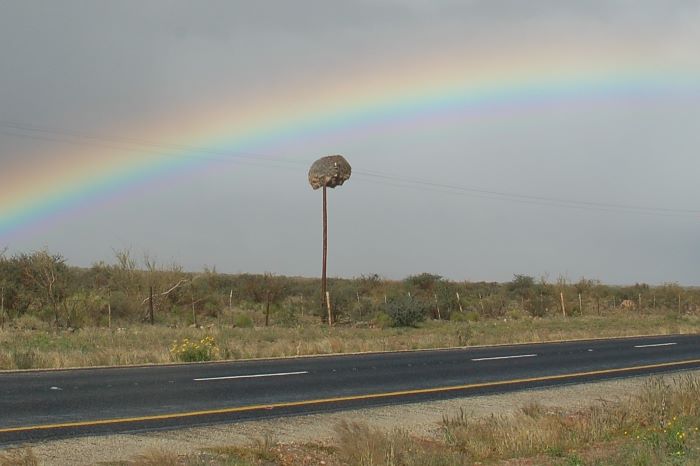 Weavers usually nest on trees, in reeds or grass. Increasingly, some weaver species are also nesting on man-made structures. Some of the main structures that are used are:
fences
telephone wires and poles
pylons and windmills
roof edges of buildings
PHOtos of Weaver Nests (PHOWN), is a Virtual Museum, citizen science project based at the University of Cape Town, to collect and monitor breeding distributions and colony sizes of weaver birds globally.
Please submit your photos of weaver nests on man-made sites to the Virtual Museum (VM). To take part, register your email on the VM site, and then upload your photos with date and locality details (read the "How to" pdf on the VM site for guidelines on uploading).
Patterns of nest site use
The PHOWN database shows some interesting patterns of nest sites used by weavers by comparing use of trees, reeds, or man-made sites:
Four species nest in all 3 types of sites, the Lesser Masked Weaver, Southern Masked Weaver, Cape Weaver and Village Weaver, although the majority of colonies are in trees (>80% in all 4 species).
Man-made nest sites may be the most secure sites against predators (if the nests are not molested by humans) and against wind.
Species with the highest proportion of nests on man-made sites were the Red-headed Weaver (24%), Red-billed Buffalo-Weaver (19%) and Sociable Weaver (11%). These are species that normally nest in trees and never in reeds.